Color Output on Bash Scripts
Originally posted on Linux Tidbits: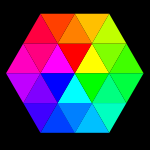 Users who have been using Linux for awhile often learn that creating a basic script is a good way to run multiple, often-repeated commands. Adding a little color to scripts can additionally provide nice feedback. This can be done in a fairly straight-forward way by using the tput command.
A common way of doing this is to define the colors that tput can produce by putting them at the beginning of the bash script: